Apple Fitness+
New workouts every week from 5 to 45 minutes. And guided meditations.

Eleven types of
Choose from eleven different types of workouts, including high-intensity intervals, strength exercises, Pilates, and yoga.And to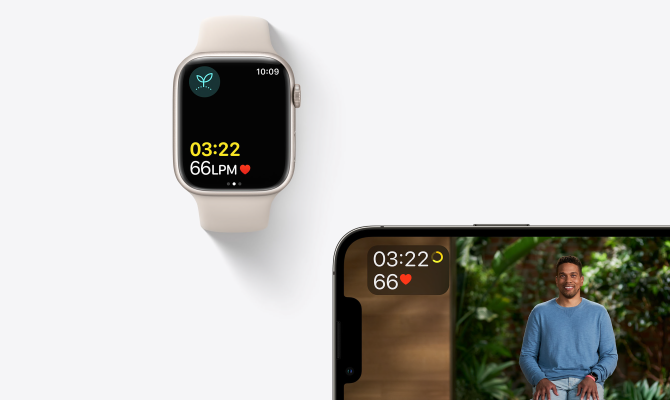 sessions every week
The sessions are renewed every week and last from 5 to 45 minutes.And the data on the Apple Watch screen helps you stay motivated.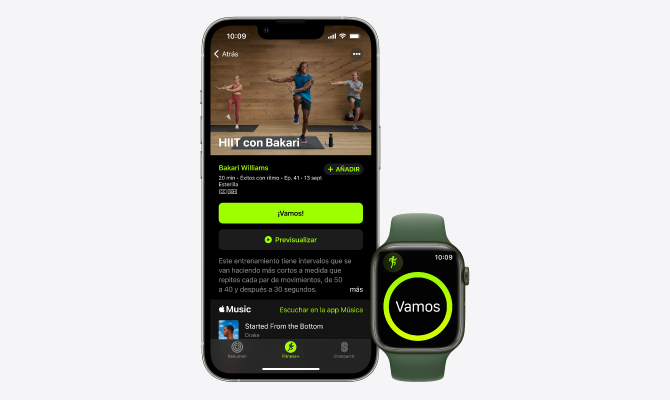 Real time
Apple Watch sensors work with advanced algorithms to give you all the information you need in your workouts. With Fitness+ that data is synced in real time with your iPhone, iPad or Apple TV.
With audio-guided walking and running experiences, you'll find the workout that works best for you.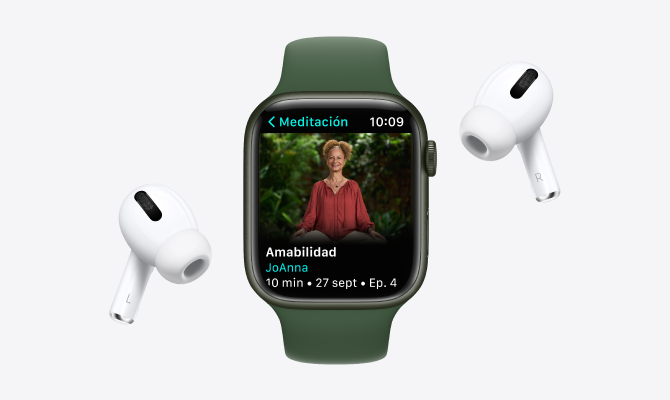 meditations
Audio and video guided meditations so you can practice mindfulness wherever and whenever you want.