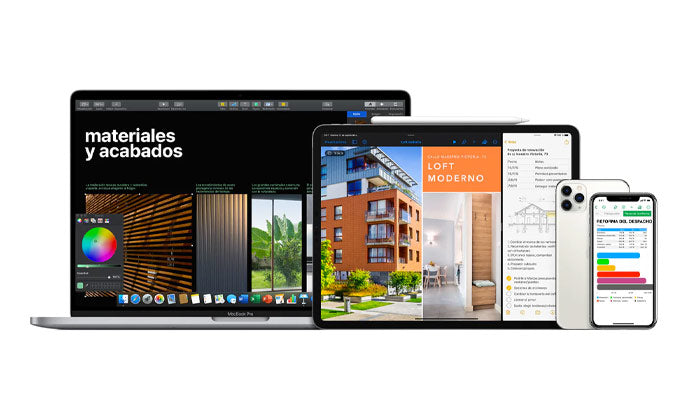 Get an Appointment
Have you been wanting more?
Request a session at the store with an Apple specialist and learn.
What would you like to learn today?
Migration from Android to iPhone.

Migrating from Windows to Mac.

Getting started with iPhone

Getting started with Mac.

First steps with iPad.

Getting started with Apple Watch.

Putting order in iCloud.

Tips and tricks for iPhone.

Tricks and tips for Mac.

Tips and tricks for iPad.

Office 365 for Mac.

Remotely with FaceTime and iMessage.

Secure copies with Time Machine.

Digital certificate installation.

Safe browsing with Safari.

Synchronization between devices.

Application "Find my device"Formatting hard drives and flash drives.
Digital Competition with Apple.

Pages, design your cards and posters.

House accounts with Numbers.

Keynote, blow them away.

Management and configuration of Mail.

Always up to date.

Photos app.

Manage photos in iCloud.

Creative photography techniques.

Advanced Photography with iPhone.
Editing photos your Mac.


Creation of photography passes.

A movie studio in your pocket.

How to record video with iPhone or iPad.

Video editing with iMovie

Creative videos with the Clips app.

Apple TV + Final Cut setup. 

Apple's advanced editor.
*These private classes will be held at Inspire stores with prior appointments.