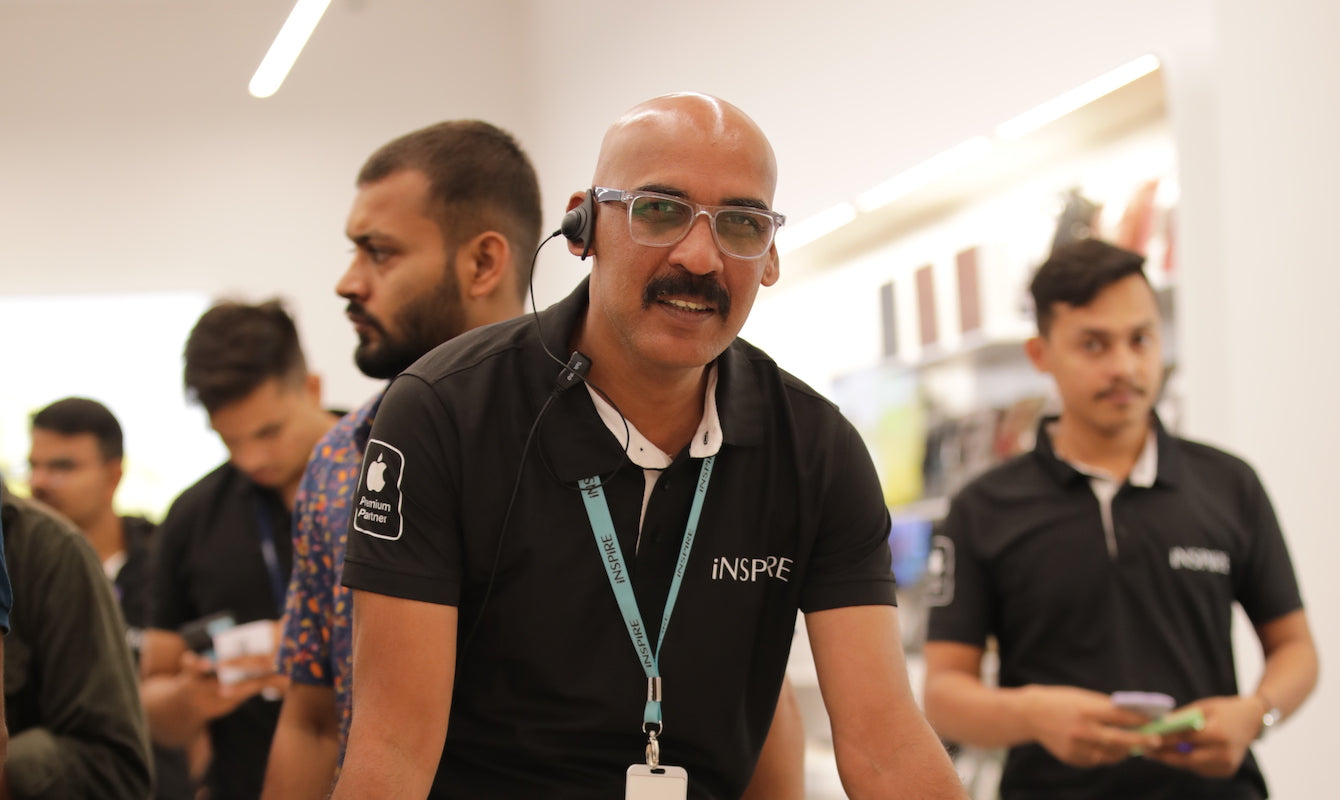 Workshops at iNSPiRE
Learn. Experience.
Discover more about your devices through our trained specialists.
Choose the workshop that you like the most
Whatever your passion, in our "Discover" Workshops we teach you how to configure your device, keep up to date with Apple news or enjoy special workshops where you learn how to get the most out of your Mac, iPad, iPhone or Apple Watch.
Photography on iPhone

Every Wednesday

Master the art of capturing stunning photos. Explore the various configurations and options of your iPhone camera, and discover the secrets of composing and editing images that will be worthy of sharing with the world.

Getting started with iPad

Every Thursday

Discover the essential steps to set up your iPad and unleash its full potential right from the start. Our specialists will guide you through the process. Get ready to make the most of your iPad experience!

Switch to Mac

Every Monday
Unveil the boundless capabilities of a Mac. Seamlessly copy and paste across devices, transform your iPhone into a webcam, and extend your desktop with the power of the iPad.